Value-Ad and the new API Economy
Value-Ad is packaging its enterprise A.I. driven lead allocation solution into reusable API-based components via a service called Smart APIs.
An API, or Application Programming Interface, is a bundle of code that essentially acts as a bridge between digital services, allowing one app to access information or capabilities from another.
In this new API Economy, we can now leverage platform ecosystems into extensible APIs, where integrations between systems that once took months to build, now could take just weeks or days (or even hours!).
Smart APIs mean that organizations can now extend the capabilities of their applications while Value-Ad's A.I. driven lead allocation engine does the heavy lifting and serves the enriched data back to their use via a secure and seamless REST API integration.
Our SAAS Apps have utilized these APIs for years. The difference now is that we are extending this ecosystem to enterprise clients so they can take advantage of these new capabilities. And with enterprise-grade security, you can also rest assured that our APIs have what you need to handle your leads securely and with greater flexibility.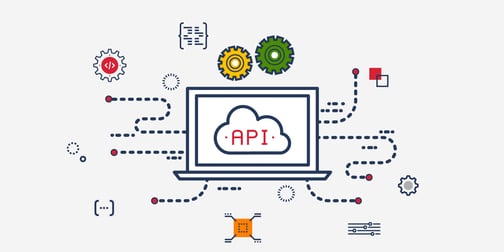 How it works:
Leads are loaded (in bulk or ad hoc) via a Smart API and using A.I. they are matched to the right salesperson at the right time to optimize sales success.
We push the match and other relevant information via a Smart API to the selected salesperson who receives it via the Organisation's lead view channel/application.
Feedback is collected via the Organisation's lead view/application and returned to V.A. Core via a Smart API.
A Smart API uses the feedback received to make A.I. decisions and take action on the next step in the agreed workflow.
In this way, you can apply our 15 years' experience in financial services lead management via API integrations that previously could take months or even years to implement. In addition, Value-Ad's reporting tool can also be used if required.
Is your Organization ready to join in the new API economy?
Reach out if you would like to discuss how we can help you take advantage of these great capabilities.
Please leave a comment to let us know what you think. Or schedule a quick 15 minute chat with Andrew, and let's find out if Value-Ad can help your business.