Guest Blog: "Building a Bancassurance Sales Channel that Delivers"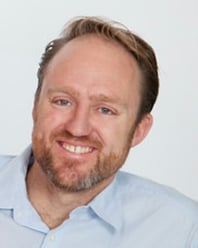 Our guest contributor, Brian Jervis, headed up the banca team of one of the 3 biggest banks in South Africa for 6 years.

The results his team achieved were some of the best we have seen world wide, with lead-to-appointment-to-deal ratios in the region of 8 : 3 : 1.

--------

Bancassurance sales channels are a mixed bag in terms of efficacy, and are a hard animal to get working properly. Results seem to vary wildly in terms of success and there are key drivers that need to be understood in order to make them work. First let's recap the basics of the model.
Bancassurance agreements are fundamentally between banks and insurers/investment providers, whereby banks give access to their customer base on an agreed basis, typically a profit share. Increasingly banks (and insurers) are bridging the product divide within their own structures which has less complexity as we will see, but established companies that are part of larger groups where there are already companies that provide some of these services cannot introduce competing products of their own, leading to bancassurance deals.

Strategic Intent
This is probably the most important step. The performance metrics for banks and insurers are very different, and need to be well understood so that the overall outcome can be maximised. Strategies and goals for the entities involved have to accommodate this partnership.

Understanding the Value Chain
The process of delivering sales and release of profits from these sales needs to be well understood and the roles of each of the parties accounted for in this value chain so that the benefit can be attributed to the correct party at the correct time in the realisation process.

Incentivising
Sales activities are carried out on the ground, whether it's a warm handover or a data driven lead. Any competing offerings must be clearly understood and a process built to avoid conflict or uncertainty when executing the lead.

Measurement
Visibility and tracking of activity at a granular level is vital to the operational success and diagnosis of any issues that arise that may require escalation. Clear targets for lead generation based on actual metrics such as penetration and segmentation must be set, else this activity becomes part of the non-core / optional work.

Feedback
Leads that go into a black hole never to be seen again are a big disincentive for lead generators. Ideally they should be able to track the lead to completion and share in the knowledge of success, if not the success itself. This behaviour becomes self reinforcing.

Reporting
Timeous reporting of outcomes and process metrics is key to managing the process successfully. Environmental changes and lead / sales behaviour can dramatically affect business quality, and reflect poor outcomes for both parties if not regularly monitored and discussed.

These are a few of the major success factors in a successful bancassurance venture, but definitely not exhaustive. Unfortunately the biggest factor is usually the adversarial nature and perceived zero-sum game between the management of the parties involved, where a sale of one company's product is often seen as a missed opportunity by the other. This, combined with the lack of understanding of the 2 business models i.e. bank model vs insurer/investment model, exacerbates the potential for conflict.
If harnessed correctly the high touch nature of banking can translate into volumes of opportunity that wealth agents cannot replicate within their own business models.

In this webinar, we have Brian Jervis, headed up the banca team of one of the 3 biggest bank, Kevin, the founder of Value-Ad and Andrew, the VP strategic relationships of Value-Ad discuss in details on how to build a bancassurance sales channel that delivers and some follow up questions from the attendees.

Watch the discussion here.