6 Tried and Tested Ways to Reduce Lead Wastage
According to a study by Investment News, the lead to sale conversion rate for most of the financial services industries hovers around 21%. Have you ever wondered what happened to the remaining 79%? And what can you do to increase the conversion rate?
These are some of the ways that we see leads being wasted:
Collecting Leads Too Slowly:
Often the marketing team collects and collates the leads generated by multiple marketing campaigns and then manually sends them to the sales management team, usually via email. Next, the sales management team shares the leads with line managers who distribute the leads to the salesperson. This entire process can take weeks before leads are delivered to specific salespeople.
Lead Allocation Challenges
Call to Action (CTA) Leads:
The main challenge for allocating CTA generated leads, as well as CTA referrals from partners, is establishing whether the lead is an existing client, and who has looked after them in the past. It is important to do this as it is easier for the client to do business with you if they have just one contact point, and it shows you know (and care) who they are.

Data Mining Leads:
In addition to determining if the lead is an existing client, there are additional challenges when allocating leads generated from data mining such as orphans (original salesperson has left) and cross-sell opportunities. Legislation such as Do Not Call (DNC) lists need to be applied, company policy followed e.g. not contacting a client or prospect more than every two months for example, and /or cross checking against other sources e.g. credit bureaus.

Both of the above lead collection and allocation challenges lead to lead wastage if they take too long and the opportunity is lost.
Even if collecting, assigning and delivering a lead to the salesperson goes well, if the salesperson does not take any action, the lead goes to waste.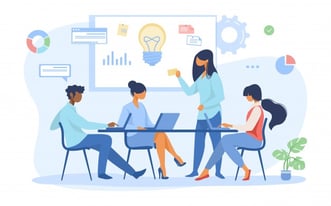 So how do we suggest you reduce lead wastage?
Firstly, speed up the process that gets the lead to the salesperson by:

1. Automating Lead Collection:
Remove the bottlenecks of manually collating lead sources by automating sending them to a central lead management platform where all lead sources can be measured and managed in the same way. (Note - We have not met an allocation challenge we could not do)

2. Automating Lead Allocation:
Reduce lead allocation turn around days from weeks to minutes by automating how existing clients are identified and allocated to their salesperson, as well as filtered against DNC lists and other reference points used. This will also ensure leads are allocated consistently and objectively.

3. Automating Delivery:
Fast distribution via an easy to use delivery mechanism will result in more effective sales outcomes.

4. Working Within Salesperson Capacity:
Set realistic capacities for each salesperson. If they are given more than they can attend to then leads will go to waste. By drip-feeding leads to the salesperson you can provide additional leads once those leads have been actioned. This will help identify who needs and works your leads (maybe they have enough clients on book already?).

5. Reassigning Leads Not Actioned:
This is particularly important for CTA leads. Be able to reassign if action has not been taken in a certain amount of time. The longer this type of lead waits, the less likely there will be a sale.

6. Monitoring Skill Levels:
If a salesperson needs help with telephone or closing skills then they will burn through a lot more leads than they should. Monitoring these performance levels will identify who needs help in these areas. Help could be manager mentoring, assistance from the training department, time with a star team member or even just online support.
Value-Ad reduces lead wastage and increases revenue in the financial services industry by optimising the conversion rate of sales leads to sales.
Interested to know more about our Smart Lead Management solution? Schedule a quick 15 minute chat with Andrew, and let's find out if Value-Ad can help your business.